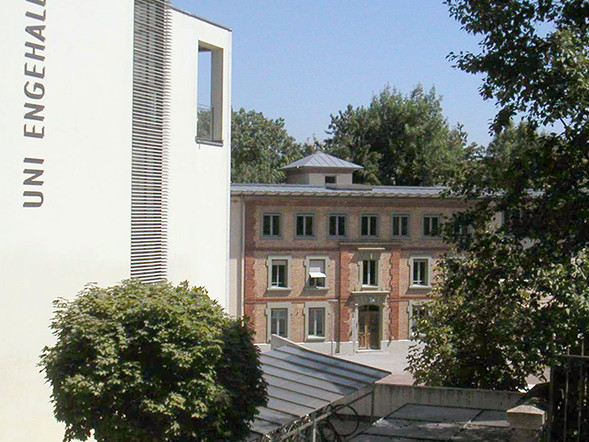 Information regarding COVID 19
The following information applies to all lectures of the IFM with the exception of the seminar "Cases in Finance".
Given the space restrictions in the lecture rooms, only half of the students can attend the class each week. Therefore, the classes will be split in two groups based on the first letter of the family name.
Group 1: Students with family name starting with A-K
Group 2: Students with family name starting with L-Z
The first week of the semester (week 38) starts with group 1, and then the groups alternate each week. It is required that we keep track of all students who attend the class. Therefore, students must join the designated ILIAS group everytime they show up to class. The mask obligation applies.
In addition to the in-class lecture, there will be a live-stream of the lecture via Zoom, so that students that cannot be present are given the chance to follow the material and ask questions live. Finally, each lecture is going to be recorded, and the recordings (podcasts) will be available on ILIAS after a few days until the end of the semester.
Note: The course organization is subject to the guidelines and recommendation of the University of Bern and the Cantonal and Federal authorities and can change at any time. For more information see the offical COVID 19 homepage of the University of Bern.
Herzlich willkommen / Welcome
Die Abteilung Finanzmanagement befasst sich mit der Ausbildung, Forschung und Beratung in den Bereichen Corporate Finance, Product Markets, Law and Finance und Politics and Finance. Studierende können sich auf dieser Homepage über die verschiedenen Vorlesungen und Seminare informieren. Weiter bieten wir Informationen zu den einzelnen Mitarbeitern unseres Instituts und eine Übersicht über verschiedene Forschungsarbeiten.
The Institute for Financial Management deals with education, research, and consulting in the fields of corporate finance, corporate governanance, risk management, performance measurement, and performance-based compensation. On this website students can catch up on our lectures and seminars. Additionally, we provide information about the institute's staff members and an overview on various research projects.